"Wir organisieren Kitereisen zum Ringkøbing Fjord in Dänemark sowie nach Tarifa in Spanien. Unsere Angebote kombinieren Kite Surfing mit spannenden Aktivitäten wie Yoga, Kochen oder Photografie. Wir freuen uns auf eine Kite Session mit dir ;-)"
- Wiebke & Alex -
Kite & Kids Tarifa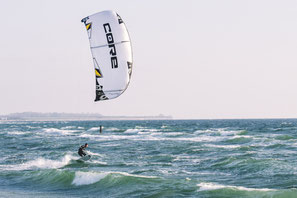 You would love to enjoy a nice Kite & Yoga holiday with all your family? Getting some time off for yourself and maybe going out on the water together with your partner? We make sure you will enjoy your time together here. Taking care of your kids and offering them some fun things to do while you enjoy your hobby, recharge and relax.
Come join in and have a wonderful time with us in Andalusia, Spain!
Location: Tarifa, Spain
Dates: 25.03. - 01.04.2018
Kite & Yoga Girlzs Tarifa
Come and join us for a wonderful time in the European capital of wind - Tarifa. Enjoy relaxing and recharging yoga sessions viewing the coast line of Morocco, dive into the special vibes of Tarifa, improve your kite skills and all this together with like-minded girlz.
Looking forward to a fantastic time with you!
Location: Tarifa, Spain
Dates: 21.04. - 29.04.2018
Kite & Photography DK
You enjoy nature? Water ia a fascinating element to you and you love to be physically active outdoors? We also like to take some of it home. In this trip we combine kite surfing with the beauty of photography. Learn how to kite surf with professional instructors and enjoy to learn how to take some beautiful shots of landscape and people from Oliver Raatz while your body is relaxing inbetween your kite sessions.
Location: Denmark, Ringkøbing Fjord
Dates: 08.05. - 12.05.2018
Kite & Yoga Girlz Beginner Tarifa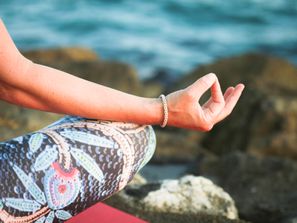 Denmark impresses with it's beautiful landscape, really amazing kitespots and it's super cozy summer houses! Join our girlz camp and get rid of some untrue sayings: Kitesurfing does not require any significant strenght - just a normal fitness level, it is not extraordinarily difficult or dangerous - in fact as far as we believe it is much easier and more fun to learn than many other watersports.
Join us in having an awesome fun and relaxed time and learn from encouraging and inspiring instructors!
Location: Denmark, Ringkøbing Fjord
Dates: 23.06. - 27.06.2018
Kitecamp advanced DK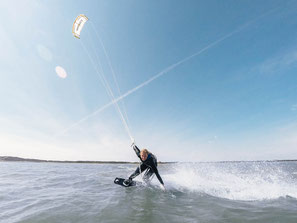 You are pretty save in riding upwind and you do feel fine on your own in the water? You would love to progress with professional support, encouraging sparring partners and like-minded people? This is your camp! We'll catch up on your level and see what's your next step, your wishes and your preferences! If on flatwater or maybe a bit wave already - here you'll get tips, tricks and supervision.
Join in for a fun time on the water together!
Location: Denmark, Ringkøbing Fjord
Dates: 27.06. - 30.06.2018
Kite & Yoga Girlz advanced DK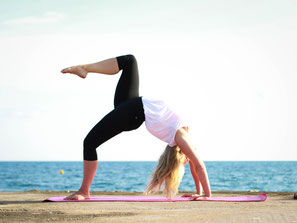 A wonderful camp for all advanced kitesurf ladies looking to treat their body and mind. We are looking forward to having a great time together doing what we love! Progress in kitesurfing, relax and stretch in our yoga classes and enjoy your time with all the other crazy kite girlz!
Location: Denmark, Ringkøbing Fjord
Dates: 08.09. -12.09.2018